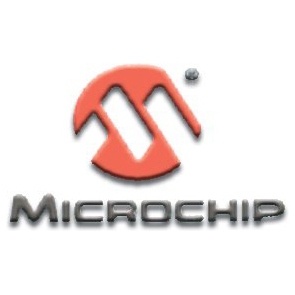 Microchip Microcontrollers supported by Ceibo
Download the complete Line Card in pdf format ( 23K)
DS-M8
- In-Circuit Emulator
| | | | | | | | |
| --- | --- | --- | --- | --- | --- | --- | --- |
| m C | Probe | Header | Special adapter | fmax | Voltage | Highlights | Availability |
| 12C508/A | P-16C01 | 8-DIP | 8-SM, 8-JW | 20 MHz | 5V | Max. Freq. | now |
| 12C509/A | P-16C01 | 8-DIP | 8-SM, 8-JW | 20 MHz | 5V | Max. Freq. | now |
| 12CE518 | P-16C01 | 8-DIP | 8-SM, 8-JW | 20 MHz | 5V | Max. Freq. | now |
| 12CE519 | P-16C01 | 8-DIP | 8-SM, 8-JW | 20 MHz | 5V | Max. Freq. | now |
| 12C671 | P-16C01 | 8-DIP | 8-SM, 8-JW | 20 MHz | 5V | Max. Freq. | now |
| 12C672 | P-16C01 | 8-DIP | 8-SM, 8-JW | 20 MHz | 5V | Max. Freq. | now |
| 12CE673 | P-16C01 | 8-DIP | 8-JW | 20 MHz | 5V | Max. Freq. | now |
| 12CE674 | P-16C01 | 8-DIP | 8-JW | 20 MHz | 5V | Max. Freq. | now |
| 14000 | P-14000 | 8-DIP | 8-JW | 20 MHz | 5V | Max. Freq. | now |
| 16C52 | P-16C01 | 18-DIP | 18-SO | 20 MHz | 5V | Max. Freq. | now |
| 16C54/A/B | P-16C01 | 18-DIP, 28-DIP, 28-SDIP | 18-SO/JW, 20-SS,28-SO, 28-JW/SS | 20 MHz | 5V | Max. Freq. | now |
| 16C55 | P-16C01 | 28-DIP, 28-SDIP | 28-SO, 28-JW, 28-SS | 20 MHz | 5V | Max. Freq. | now |
| 16C56/A | P-16C01 | 18-DIP | 18-SO, 18-JW, 20-SS | 20 MHz | 5V | Max. Freq. | now |
| 16C57 | P-16C01 | 28-DIP, 28-SDIP | 28-SO, 28-JW, 28-SS | 20 MHz | 5V | Max. Freq. | now |
| 16C58A/B | P-16C01 | 18-DIP | 18-SO, 18-JW, 20-SS | 20 MHz | 5V | Max. Freq. | now |
| 16C554/A | P-16C558 | 18-DIP | 18-SO, 18-JW, 20-SS | 20 MHz | 5V | Max. Freq. | now |
| 16C556A | P-16C558 | 18-DIP | 18-SO, 18-JW, 20-SS | 20 MHz | 5V | Max. Freq. | now |
| 16C558/A | P-16C558 | 18-DIP | 18-SO, 18-JW, 20-SS | 20 MHz | 5V | Max. Freq. | now |
| 16C61 | P-16C61 | 18-DIP | 18-SO, 18-JW | 20 MHz | 5V | Max. Freq. | now |
| 16C62A | P-16C74 | 28-SDIP | 28-SO, 28-JW, 28-SS | 20 MHz | 5V | Max. Freq. | now |
| 16C63 | P-16C74 | 28-SDIP | 28-SO, 28-JW | 20 MHz | 5V | Max. Freq. | now |
| 16C64A | P-16C74 | 40-DIP, 44-PLCC | 40-JW, 44-PQ, 44-PT | 20 MHz | 5V | Max. Freq. | now |
| 16C65A | P-16C74 | 40-DIP, 44-PLCC | 40-JW, 44-PQ, 44-PT | 20 MHz | 5V | Max. Freq. | now |
| 16C66 | P-16C77 | 28-SDIP | 28-SO, 28-JW | 20 MHz | 5V | Max. Freq. | now |
| 16C67 | P-16C77 | 40-DIP, 44-PLCC | 40-JW, 44-PQ, 44-PT | 20 MHz | 5V | Max. Freq. | now |
| 16C620/A | P-16C622 | 18-DIP | 18-SO, 18-JW, 20-SS | 20 MHz | 5V | Max. Freq. | now |
| 16C621/A | P-16C622 | 18-DIP | 18-SO, 18-JW, 20-SS | 20 MHz | 5V | Max. Freq. | now |
| 16C622/A | P-16C622 | 18-DIP | 18-SO, 18-JW, 20-SS | 20 MHz | 5V | Max. Freq. | now |
| 16C710 | P-16C71 | 18-DIP | 18-SO, 18-JW, 20-SS | 20 MHz | 5V | Max. Freq. | now |
| 16C71 | P-16C71 | 18-DIP | 18-SO, 18-JW | 20 MHz | 5V | Max. Freq. | now |
| 16C711 | P-16C71 | 18-DIP | 18-SO, 18-JW, 20-SS | 20 MHz | 5V | Max. Freq. | now |
| 16C715 | P-16C715 | 18-DIP | 18-SO, 18-JW, 20-SS | 20 MHz | 5V | Max. Freq. | now |
| 16C72 | P-16C74 | 28-SDIP | 28-SO, 28-JW, 28-SS | 20 MHz | 5V | Max. Freq. | now |
| 16C73A | P-16C74 | 28-SDIP | 28-SO, 28-JW | 20 MHz | 5V | Max. Freq. | now |
| 16C74A | P-16C74 | 40-DIP, 44-PLCC | 40-JW, 44-PQ, 44-PT | 20 MHz | 5V | Max. Freq. | now |
| 16C76 | P-16C77 | 28-SDIP | 28-SO, 28-JW | 20 MHz | 5V | Max. Freq. | now |
| 16C77 | P-16C77 | 40-DIP, 44-PLCC | 40-JW, 44-PQ, 44-PT | 20 MHz | 5V | Max. Freq. | now |
| 16F83 | P-16C84 | 18-DIP | 18-SO | 20 MHz | 5V | Max. Freq. | now |
| 16F84 | P-16C84 | 18-DIP | 18-SO | 20 MHz | 5V | Max. Freq. | now |
| 17C42A | P-17C02 | 40-DIP, 44-PLCC | 40-JW, 44-PQ, 44-PT | 33 MHz | 5V | Max. Freq. | now |
| 17C43 | P-17C02 | 40-DIP, 44-PLCC | 40-JW, 44-PQ, 44-PT | 33 MHz | 5V | Max. Freq. | now |
| 17C44 | P-17C02 | 40-DIP, 44-PLCC | 40-JW, 44-PQ, 44-PT | 33 MHz | 5V | Max. Freq. | now |
| 17C752 | P-17C03 | 68-PLCC | 64-SP, 64-PT | 33 MHz | 5V | Max. Freq. | now |
| 17C756 | P-17C03 | 68-PLCC | 64-SP, 64-PT | 33 MHz | 5V | Max. Freq. | now |
| 17C762 | P-17C03 | 84-PLCC | 84-OPT | 33 MHZ | 5V | Max. Freq. | now |
| 17C766 | P-17C03 | 84-PLCC | 84-OPT | 33 MHz | 5V | Max. Freq. | now |
As the list of supported devices and available probes is continuously evolving, call Ceibo to receive the latest update.
Nomenclature:
Probe: means the emulation module that carries on the particular microprocessor.
Header: is the mechanical attachment to be plugged into a target socket instead of actual chip - supplied with the Probe.
---

(Product, company names and logos are trademarks of their respective organizations)
---
Ordering Info | Products List | Price List | Distributors | Technical Support | Catalog | About us

Contact us | Site-Map | Software Updates | Demo Software | News Letters | Home Page
---